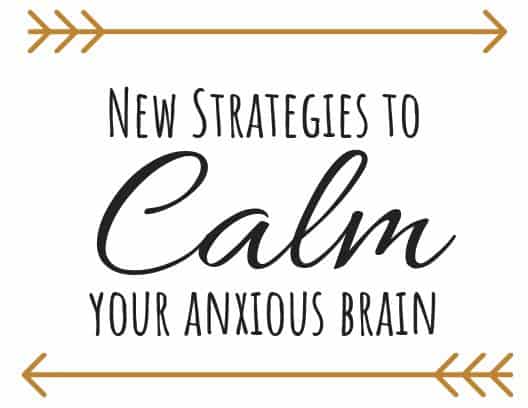 One of the most important things you need to know about calming your anxiety is that anxiety is kinda like the night shift. Bear with me for a minute and I'll explain…
A few years ago, I had the horror, the one that I will no longer dignify to name. The shift that must not be named. Once the clock hit 4am, I wanted to bash my brains out with the level of tired that no human being should ever have to face.
One of the worst parts of the shift that must not be named was it seemed no matter how tired I was at 4 am, when I finally got home to crawl in bed it was hard to sleep.
Tossing and turning and trying really hard not to think about all the things, right about the time I finally fell asleep…
Someone's car alarm went off. Every. Single. Day.
When someone is trying to steal your car, having the alarm go off is useful. When you are trying to sleep and the alarm keeps going off because the wind blew a little harder than usual, it's frustrating and unhelpful.

Anxiety is like that Faulty Alarm
Fear is like that. If you are walking in the woods and you come across a bear, fear is what prevents you from running up and trying to pet it. In the right context, fear is helpful.
When you are sitting at your desk trying to get your work done and random worries start racing through your head and that pit of anxiety drops in your stomach…not so useful.

Fear in the wrong context is the worst witch ? you'll ever meet. In case you don't recognize her, let me show you her signature moves….
Calming Your Anxiety
Alright, now you see what I mean. She's a witch. I've dealt with her in some capacity ever since I can remember. Over the years with some training, some therapy, and endless hours of research, I've finally discovered a few strategies that can help calm her roar and calm anxiety.
These strategies have been really useful AND I'll tell you that without the bonuses at the end, these are mediocre at best so you're gonna wanna pay special attention to those.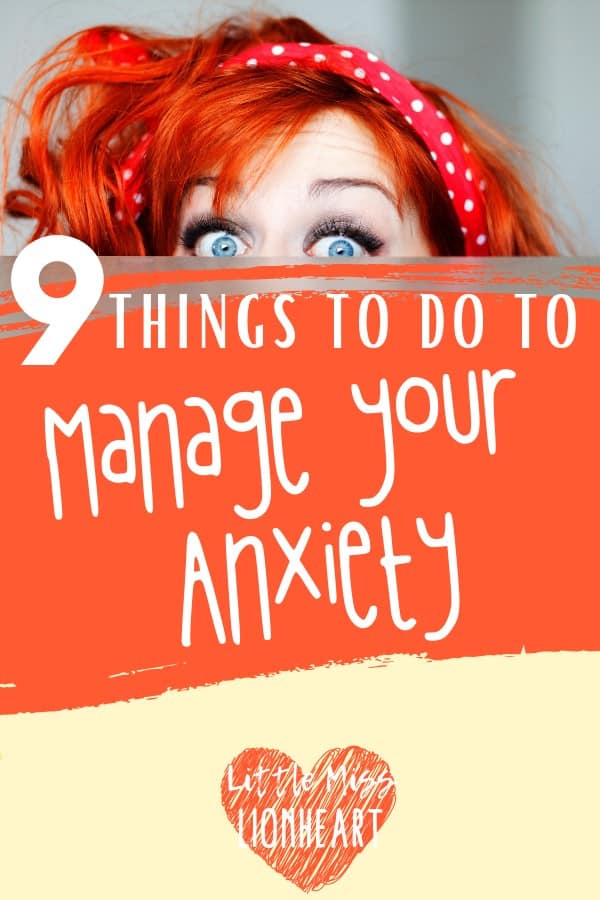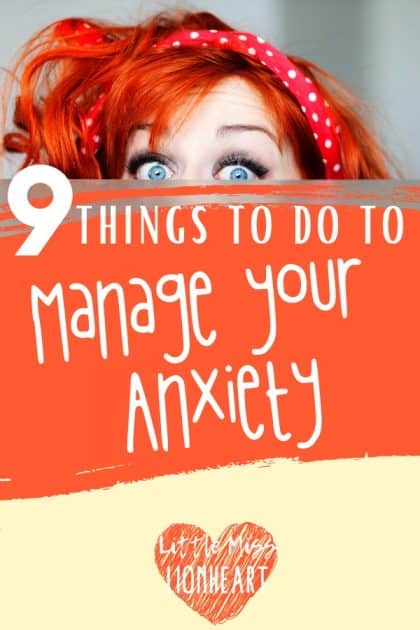 #1: Yoga

It seems like everyone does yoga these days and it turns out that's not a bad thing. A few small studies have been done to evaluate the benefit of yoga on anxiety and so far so good. One study even found a regular yoga practice to be as good, and in some areas better, than taking a benzodiazepine.
Anxiolytics have a fair number of nasty side effects (like being highly addictive) that you won't get from a regular yoga practice. Though judging by the popularity and commitment many have toward yoga, one might argue it's addictive, too ? I kid, I kid.
Doing yoga a few times a week appears to have a pervasive calming effect on the nervous system. That translates into more peace and calm, even off the mat. Classes are great but even if you can't get yourself to gym, there are some amazing resources online these days. Hello, Youtube! Check this one out:
#2: Lavender (actually, Silexan)
Many people have heard that lavender can be calming and have tried the scented bubble baths or a nice diffuser. I particularly like this one because there are no glaring lights keeping me awake when I'm trying to sleep.
There are some small studies that indicate that scents have the potential to impact our emotions, which is pretty cool if you think about it and perhaps not all that surprising.
What's Silexan?
What might be surprising however, is some interesting studies have been done on taking an oral lavender supplement for calming anxiety. The lavender preparation is called Silexan and it's had several studies showing its effectiveness. In fact, one study showed that it was as effective as paroxetine for calming anxiety.
That's pretty impressive. The original was sold in Germany, but several companies have come out with their own product containing Silexan, like this one with great reviews.
#3: Meditation
No anxiety hack list is complete without mentioning meditation. It's pretty widely known in the therapeutic community that meditation has a powerful impact on calming anxiety and other mental health symptoms. In fact, regular practice may even have the power to "re-write" your brain. Pretty trippy, right?

Re-wire through meditation
Studies show that regular meditation or mindful practice has a pronounced calming effect but I've talked to so many people who say they just aren't good at meditation. They 'can't get the hang of it.' "My mind just keeps wandering–I'm not built for it."

Hold up. Wait just a second because I have some pretty life changing info for you…
No one is "built" for meditation. Gasp. Everyone's mind wanders, especially when you first start. The fact that your mind wanders is why you need to do it. You wouldn't expect to get on the pitchers mound at Wrigley field and pitch a 90 mph curveball the first time you try, would you? No? Didn't think so. That would be crazy. You gotta practice.

Related: How to Practice Mindfulness Meditation When You Have ADHD
Practice Makes Perfect.. Right?
If you've ever had a puppy who you had to potty train, this analogy is for you. When you put your puppy on his pee pad, in a few seconds, he tries to run off of it. So what do you do? You go pick him up and gently put him back on the pad over and over again… Your mind is like that puppy. Each time it wanders, gently bring it back. In time, you adapt and your attention stays for longer periods of time.

I've really been enjoying this meditation exercise for overthinking. Check it out and tell me what ya think…
Pick a Mantra
If you want to add something helpful to your mindful practice, studies have shown mantras to be an effective meditative practice. A mantra, in case you aren't familiar, is a short phrase that you repeat to yourself over and over.
One I've been working with lately is "I am strong, capable, and confident." In the past, I've used "I will overcome" and "screw perfection." Both were helpful. The great thing about using a mantra is you can change it to fit whatever situation you need it for. And it works!

#4: The Weightless Song
I've only talked to one other person who had heard of the Marconi Union Band and their song "Weightless." This song was created for the purpose of being calming and one study showed that participants listening to this song experienced a 65% reduction in anxiety.
Pretty crazy, right? Just listening to a song. That's easy. And, my favorite part, you can listen to this song for free on Youtube. Free is fantastic, is it not? The song is so calming it would be a great addition to your yoga session or as calming ambiance to your meditation practice.
#5: Weighted Blankets
There haven't been a ton of studies that I've found on the effects of weighted blankets, though the few I've seen have shown promising results. What I can tell you is just about every person I've met who's tried a weighted blanket for the calming impact on their anxiety–or insomnia–has raved about it.
I've heard so many great things, I bought my own. Of course, if you've glanced around the space here you've probably read about how big of a lifesaver my weighted blanket was during my murphy's law week. Seriously, I never sleep without it and anytime I'm anxious, it's the first thing I grab.
There's something very grounding and comforting about the pressure that being cuddled by the heaviest blanket you've ever tried to lift brings. The closest comparison I've had is when my 60lb dog lays down on top of me. I love him but the blanket doesn't put it's elbow on my diaphragm and lick the inside of my nose. Sheesh.

The Most Important Strategies to Calm Your Anxiety
Seriously, I mean it when I say these are non-negotiable. Without these, you're basically trying to run a marathon in high heels. Yes, that's a pretty horrible thought…
Sleep.
If you aren't getting good sleep, you're fighting an uphill battle with your mental health. Getting good sleep is perhaps another blog post but suffice it to say you need your 8 hours if you are going to win the battle with your anxiety. Sleep can be elusive for a lot of folks so check out these tips on getting better sleep.
Balanced Eating.
Most of us love potato chips and ice cream. And coffee. Coffee is the best. The problem is when most of our diet is composed of simple carbs (like potato chips), sugar, and caffeine, our body isn't getting the nutrients it needs, our blood sugar is going nuts, and stimulants have hijacked the nervous system.
I'm not saying any of these foods are bad–I am saying that all of these foods together too frequently are a bad combination. The body needs foods that help it maintain energy–sustained energy. Think fiber and protein. And, in case you need some help coming up with some great recipes, check out these recipes that will totally make you drool.
Exercise.
This remains as one of the most effective things we can do for anxiety both in the moment of peak anxiety and as a preventative. Regular exercise has a pervasive calming effect that helps us lower our responses to anxiety in the long run. Exercise as an intervention for in the moment anxiety is also really helpful–it's versatile like that.
Find the Right Exercise for You.
It's often helpful for people to experiment with the type of exercise that is helpful when they are freaking out. For some, a walk is exactly what they need, for others a walk does nothing and they needs something more intense like weight lifting or High Intensity Interval Training. Whatever it is, by and large, this is one of the best things you can do to calm yourself down.
Related: How to Get Yourself to WANT to Exercise
Relaxation training.
Learning to use deep breathing, progressive muscle relaxation, or body scans are all helpful relaxation options that can help a body calm. These can be helpful supports, too.
That's That.
And there you have it: my time tested strategies to help beat the anxiety witch. These are obviously not the only ways to beat her but hopefully these are some strategies you haven't thought of or didn't realize could be as beneficial as they are. I like being helpful, you know?

Connect with Me

What's been your BEST strategy to manage anxiety and have you tried any of these?

This post contains affiliate links. If you buy from one of my links, I will get rewarded for it at no extra cost to you. The opinions here are all my own.