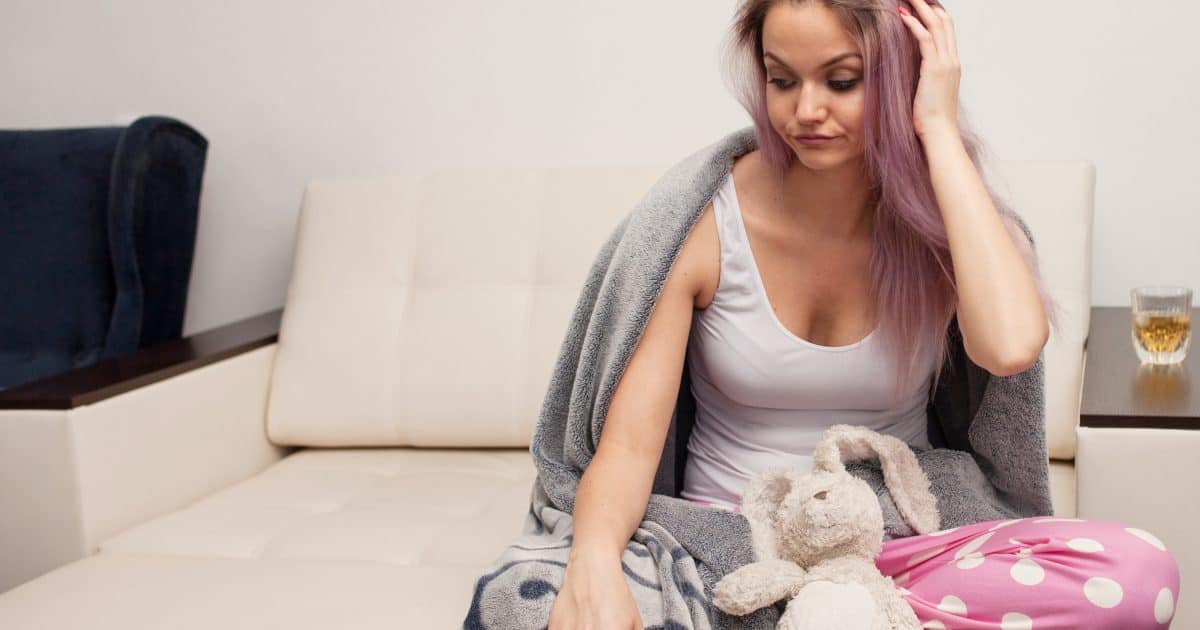 Disclosure: This post may contain affiliate links. If you order through a link, I recieve a small commission at no extra cost to you. Thank you for supporting Little Miss Lionheart!
Whether you are stuck inside on a rainy day, a weekend with nothing to do, or unexpectedly quarantined (ahem, hello 2020), you need some ideas to fight the boredom.
I've been stuck inside for the last week and, although I'm a definite introvert, at some point the boredom gets out of hand. Here's some ideas I've gathered for passing your time (and mine).
Here are 140+ ideas for how to spend your time at home, Plus Some extras if you're stuck for a while!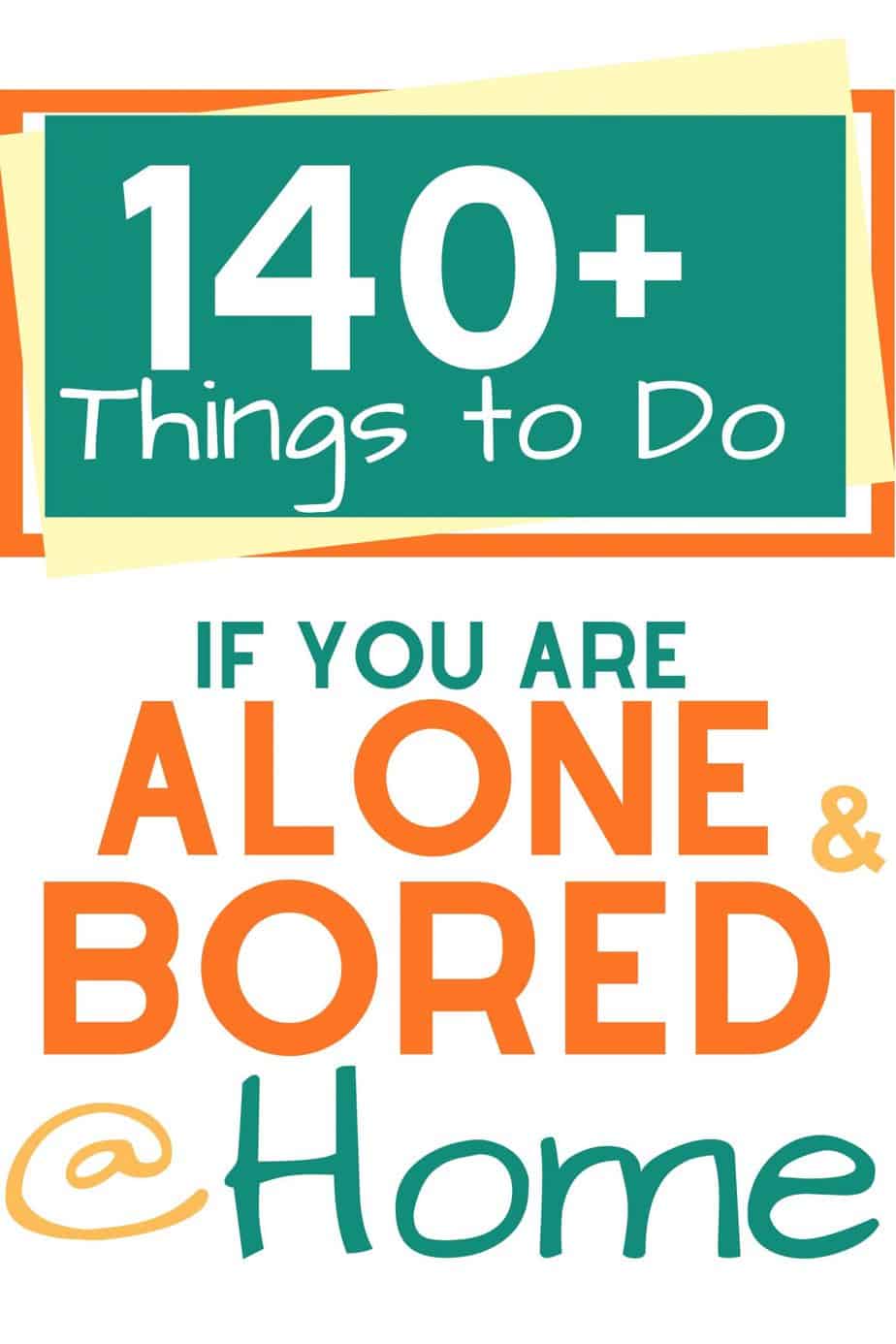 Learn How to…
Pick a Lock
Train an animal to do tricks
Code or build a website
Speak a new language
Master a Rubik Cube
Memorize and Sing We Didn't Start the Fire (bet you can't!)
Whistle with Your Fingers
Speak Klingon
Do a Convincing Moon Walk
Build a paper airplane that actually flies
Balance a spoon on your nose
Do a card trick that freaks your friends out!
Do a cool French Braid, Dutch Braid, or Fish Tail Hairstyle
Save Money with Couponing
Do Some Creating
Paint a self portrait
Draw a scene from your favorite book
Create a Collage with Your Hopes and Dreams
Sew a new skirt
Create a Blog!
Write a song, poem, or a short story
Create fan fiction!
Draw a comic strip
Practice Calligraphy
Make a Youtube Video
Re-purpose some old furniture into something totally new
Finger knit a new scarf
Crochet a blanket
Try some adult Coloring pages
Redecorate a lamp shade
Clean and Organize
Clean out your car (Yep, I need to do that…)
Purge your wardrobe (most of us probably need to like now)
Plan and start that home reno project you've been thinking about
Clean out your junk draw/storage room
9 Products You NEED if you Really Hate Cleaning
Get Physical
Practice your handstands
Learn ballroom dance
Learn another martial art
The Best Ways to Use Exercise for Your Mental Health Symptoms
Play a Mobile Game
Woody Puzzle
Design Home
Catan Universe
Poker Heat
Draw Something Game
Colorfy: Adult Coloring Book
Trivia 360
Words with Friends
Left vs Righ: Brain Games for Brain Training
Sudoku
Scrabble
Ink inc
Catch the thief 3D
Life Simulator 3
Just Riddles
Do Some Self Care
Take a bath
Paint your nails
Do a face mask
Deep Condition Your Hair
Do some stretching
Listen to your favorite song with a cup of your favorite drink
Read a good book
Make, then burn, a scented candle
Watch something funny (my go to is Impractical Jokers)
Practice Mindfulness
My Favorite Mindfulness Exercises:
Favorites on Youtube:
Favorite Meditation Apps:
Stop, Breathe & Think
Headspace
Sanvello
Happify
Calm
Insight Timer
Mindfulness Coach
Serenity: Guided Meditation & Mindfulness
Let's Meditate
Play with Your Pets
Teach your dog a new trick
Play a game with your dog
Do a photo shoot of your furry friend!
Create an agility course for you and your pet
Hide a treat and let your pup try to find it
Play tug of war
Snuggle together under the covers
Play indoor fetch
Stream a New Movie or Show
My Favorites on Hulu:
White Collar
Brooklyn Nine-Nine
Burn Notice
How I Met Your Mother
Lie to Me
Numb3ers
Malcolm in the Middle
Mythbusters
Scrubs
Community
My Favorites on Netflix:
The Office
New Girl
Arrested Development
Parks and Recreation
The Good Place
That 70's Show
The IT Crowd
Girlmore Girls
Unbreakable Kimmh Schmidt
Merlin
My Favorites on Amazon Prime:
Psych
B.S.!
Monk
Kitchen Nightmares
All the Harry Potter Movies
The Lethal Weapon Movies
The Newsroom
Curb Your Enthusiasm
Take a Class
Some Cool Classes on Udemy:
Do Some Volunteer Work Online
Check out various opportunities for volunteer work with many different organizations here.
Or check out these 25 awesome volunteer ideas you can do from home!
Make Money Online
Making a little extra money can go a long way when you are stuck at home. There are a lot of scams out there, but here are a few resources that are totally legit:
Find Something to Laugh At
Explore the #socialdistancingpickuplines thread on twitter
Watch Impractical Jokers
Watch comedy videos from Youtube
If You're Going to Be Stuck for a While…
Make a Schedule for Yourself
We humans need some kind of structure. When we spend all day every day watching tv or playing video games, it can eventually mess with us. Doing it a day every once in a while isn't a big deal–but if you're stuck inside for a while, it will mess with you at some point.
Start with a basic structure– keep your regular bed time, identify a few goals you'd like to accomplish for the day, and build in leisure time instead of letting it have free reign. It's important for your mental health.
Keep Up with Your Hygiene
When you are stuck inside for days (or weeks) at a time, it's tempting to stay in your PJs all day, forget to brush your teeth and just lounge. But the longer we don't take care of these basic physical needs, the bigger the impact it takes on our mental health.
It may seem like a small, pointless thing to do but getting dressed (you can still dress comfy!), brushing your hair, etc… can help you feel human and less like a caged animal.
Make Sure To Get Your Social Interaction
If you can't get your social needs met in person, get it online. Email, video chat, text, talk on the phone. Whatever it takes. Being completely alone for too long will take a toll on your mental health. It turns out socialization is a really important part of being mentally healthy.
So chat a friend over a cup of coffee, host an online part with a group, whatever it takes to stay connected. You'll need it.
Get Some Sunlight
Stuck at home shouldn't mean no outdoor time. When we don't get sunlight, it can make our mental health muuuuuuuuch worse. The vitamin D is an important part of well being. So make sure you spend some time in the sun even if you are cooped up in the house.
Do Something that Makes You Feel Productive
Whether it's cleaning your house, doing a project that you've been meaning to get to, or volunteering online, you need to do something that makes you feel productive. That feeling is actually really important for our mental health.
People often don't realize that. Need help getting productive? Check out this post.
Do Your Food Ordering Online
I've been using Instacart and Doordash for a while now and definitely since I've been stuck inside for the last week. It's a huge help to have food delivered.
Use Instacart for grocery delivery and Doordash for your take out cravings.
Get Some Online Mental Health Support
If you already have a therapist, see if they can do a teletherapy session so you can get your mental health support while stuck at home.
If you don't have a therapist, there are some online options these days. Here's a free trial for therapy with Betterhelp.
IF you're stuck at home alone and bored, try some of these suggestions. Hopefully 140+ is enough to get your through!
What are you doing/trying when you're stuck at home? Drop me a comment! Let's add to the 140+