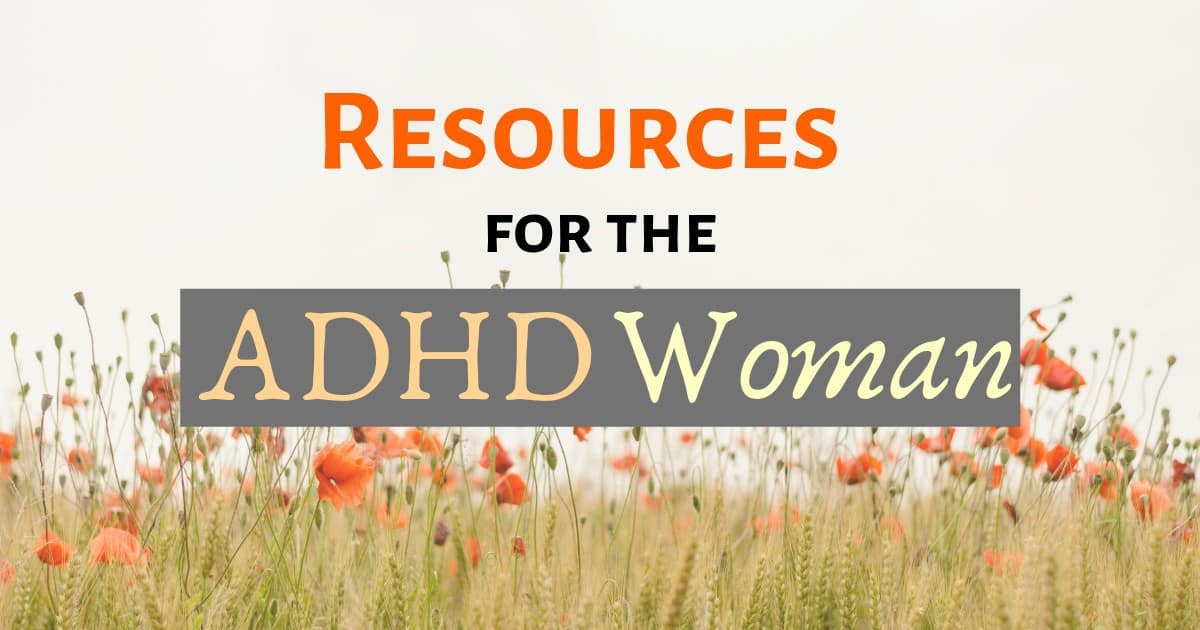 Resources for ADHD in adults
Starting with my own Guide to Getting an Accurate ADHD Evaluation. The first of the ADHD Resources you may find yourself needing!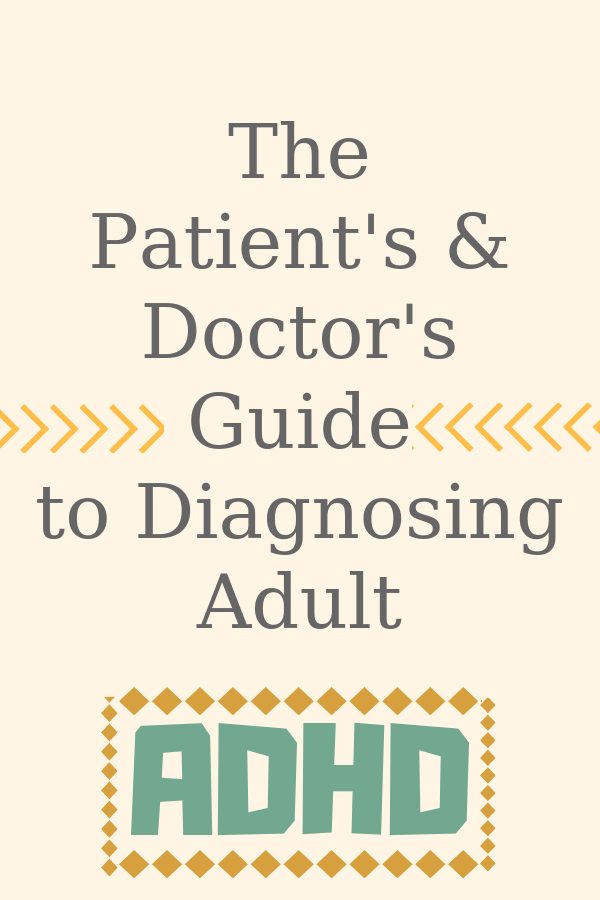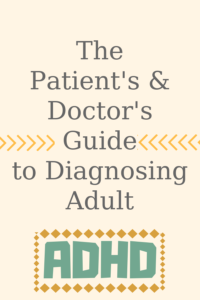 The Patient's and Doctor's Guide to Diagnosing ADHD in Adults
Need help getting an accurate diagnosis?
In this FREE guide:
A screening questionnaire to provide your doctor
A guide on finding an ADHD knowledgeable doctor
What to do if it really isn't ADHD (but you relate to ALLLLLL the symptoms)
A guide for your doctor on using the questionnaire
Information for your doctor, clearing up common misconceptions about ADHD in Adults
Information for your doctor on why undiagnosed Adult ADHDers need treatment (and the potential consequences of letting it go untreated)
You Interested? Learn more and download the guide here.
My Favorites Books for Education on ADHD in Adults
Books are a great ADHD resource, even though reading isn't typically something we are known to love (though some of us do!) If you aren't a fan of reading, remember you really don't have to read them cover to cover. I look at the table of contents to find the parts that I really want to know about it skip straight to them. The ones I have recommended here are ones that it's really easy to do that and not feel lost or confused.
Books to learn more about ADHD
Home Organization for ADHD
I love this book so much. It's probably my favorite one on the page. Her ideas on organizing your home aren't just called ADHD friendly. They actually ARE. I really think that every adult with ADHD needs this book.
ADHD Self Coaching Book
This is another one of my favorites. It's written by an ADHD coach with ADHD with the intent of helping you learn to be your own ADHD coach. It's really good.
My Favorite Workbooks for ADHD and Related Struggles
CBT Based Workbooks for ADHD
These first two are CBT type workbooks designed to help you get rid of negative self talk, improve your emotion regulation, and focus better.
Workbook to improve Executive Function
This one is more about overcoming your executive function challenges like planning, organizing, etc that comes with ADHD in Adults.
Workbook for Emotions and Self Esteem
While not specific to ADHD, this is one of my favorite workbooks of all time. It's particularly helpful to regulating emotions and getting rid of shame. I recommend this one A LOT. In fact, I've written several posts (like this one) that have included this workbook, in case it seems familiar 😉
Workbook: ADHD and Marriage
These two are both fantastic resources to help ADHD marriages overcome the struggle and succeed together. ADHD often causes challenges in relationships–these are written to try to help change that.
The Best Courses to Learn How to Make ADHD Work For you:
These classes from Udemy are excellent! My personal favorite is the Motivation and Focus Course from an ADHDer and psychotherapist. Click the Pictures for more information.
ADHD Focusing and Motivation Strategies that Actually Work:
ADHD: 30 Days to the Life You Deserve:
ADHD Study Skills for High School, College, and Grad School:
Adult ADHD Help Guide: Reclaim Your Scattered Mind:
The Best Apps for Managing ADHD Symptoms:
Unenroll.me: Inbox Management
Unroll.me is a wonderful way to clean up your inbox and keep it from getting out of control again. I used to have over 10,000 unread emails. Now, it's cleaned up and stays that way. All thanks to this program that lets you easily unsubscribe from all of the things you forgot or didn't realize you signed up for and even lets you roll multiple emails into one single "daily Digest." I love this app and it's a life saver for the ADHDer with the out-of-control inbox.
IFTTT: Rules for Life
If This Then That (IFTTT) is an app that helps your other apps and devices stay in sync. Sounds a little boring but let me tell you, it's anything but. You can set rules with IFTTT that help you find your phone if it's lost, automatically email yourself screenshots you take on your phone, automatically mute your phone when you arrive at work or school, send you a reminder if you've missed a call or email, trigger a phone call if you need to get out of an awkward situation, remind you every hour to drink a glass of water and So. Much. More.
Home Routines (IOS only) : Chores
Home Routines lets you create chores and household to-do items to a daily, weekly, or whatever time frame you need it to be, schedule. It can be be shared between others in the house with tasks assigned to each person and reminders built in to help you get it done.
Tody: Chores
A visual chore list not based on calendar dates but on actual need. Similar to Home Routines but has an Android Version for those who aren't into the iphone scene.
Habatica: To Do List Game
Habatica is a game in which you assign tasks (from your to do list) to your game character and when you complete the task (in real life) your character gets rewarded. There are tons of players worldwide that use Habitica and you can go on quests together and defeat monsters with the points you earn. It's basically a game that makes you more productive.
Forest App: Another great game motivator
Forest App is a different kind of game and productivity motivator. You start the app with planting a seed. Planting that seed is the indicator that it's time to focus. If you stay focused on your task, your seed will grow into a tree. If you click out of the app to go on facebook, your tree dies. What's cool is you can also compete with friends to create a better forest in the game while being more productive in your real life.
SuperBetter: The Game Version of Wellness Activities
SuperBetter is a self care game. You set tasks or "quests" for yourself and get points when you complete the tasks. You can play with friends, you can set quests for friends, and encourage each other through the game. Engaging in this app claims to improve mood and boost resiliency.
Mindly: Easy Mind Mapping
Organize Your Inner Universe. This is a great tool for helping you organize your thoughts, which can reduce your overwhelm and help you be more productive and calm.
Coach.Me: Helps You Build Habits
Coach.Me is a really cool app that lets you track behaviors that you want to stop, start, or change. It has a community feature that lets you get support from others who are trying to make a similar change and it has you log how you've done with your change each day.
My Favorite Products for Making ADHD Work For You:
These products are my go to ADHD resource for making life less frantic; a little less of a can't-find-this-thing-that-I-can't-live-without, less crap-I-forgot-this-thing, zoned-out-and-missed-the- instructions-and-now-I'm-going-to-die kind of ADHD life. You get it.
The Good Knight Weighted Blanket that I Can't Sleep Without:
*I recommend a blanket that's about 10% of your body weight. This product may also seem familiar.
Hemp Oil for Sleep:
*I found that this worked in helping me sleep. Really well actually. Fair warning, it tastes aweful. I found out the hard way that it's not Celiac Friendly, however, so if you have Celiac I'm sorry.
My Favorite ADHD Chair of all time where I get all the things done that I have to get done but don't want to do:
Bullet Journal and Supplies:
Make Alexa keep track of all the stuff you forget:
Tiles to keep track of things you seem to keep losing:
Smart plugs to turn the crock pot on while you're at work or to turn the iron off without having to drive back home:
The Special Smart Plug that Let's You Check to Make Sure You Really Turned the Oven Off Without having to Drive Back Home and Be Late to Work Again:
Most Recommended ADHD Resource Articles from the Blog
When You Think It's Anxiety but It's Really ADHD: learn how ADHD looks in women and why it's so often confused for other disorders like Anxiety.
How to Organize Your ADHD Mind to Be More Productive: learn practical strategies to get that mental clarity you've been needing and how to use it to get things done.
How to Master That To-Do List When You Have ADHD: learn more in depth strategies on getting things done.

For transparency, this are affiliate links. I've vetted every single book and love them.