I've thought about this post and I've overthought this post. I've avoided it, I've written it, and I've re-written it. And then I repeated all of that just a few more times. I tend to steer clear of politics and hot button topics, especially when writing en mass rather than having a one on one conversation. 

But this post isn't about the politics involved. It isn't about who is telling the truth and who is lying. It isn't about which side you affiliate with or what should or shouldn't happen next. This post is about correcting misinformation. It's about providing education in an attempt to stop the ongoing shame that continues toward real survivors in real life situations… Every. Single. Day.

Now is probably a good time for a…

I've spent the last decade working in the field of mental health, focusing the last few years in particular on helping people heal after sexual assault. I've spent 6 years of study to learn how to do what I do and a crap ton (there's my mountain roots coming out) of continuing education hours learning an even deeper understanding of trauma, sexual assault, and how to help people heal. Because of that, the vast majority of my experience has been working with survivors, hearing their stories, bearing their pain with them, and trying to help them work through the various layers of trauma they experienced as a result of what someone did to them.

It's because of these beautiful people who I care so much about that I can't stay silent. If you haven't experienced sexual assault, it may not be obvious to you that some of the things being thrown around so carelessly in the media would be so shaming and further traumatic to someone who's survived such a trauma. That's why I have to speak up. To help others understand and to help protect the innocent who may otherwise be further traumatized.



When a person experiences a sexual assault, it's important for people to understand that one of the most common responses a person has is to freeze. We've all heard of fight or flight but few people realize that there is a third biological response that people experience in the face of any traumatic event. To freeze is perhaps more common than either of the other two. When this happens, it's an indication that the person is so overwhelmed by what is happening that the logical thinking part of their brain basically short circuits, goes offline, whatever analogy works best for you here…Many have described this almost like being in shock: their body went numb, their brain felt like it was swimming in mud, they couldn't comprehend what was happening, and some have described feeling as if they aren't even real in that moment.

So when people say, "Well, if that had happened to me I would have..(insert self protective ninja move here)" they are saying that with full access to the logical part of their brain in a situation in which they are not in danger and have not been traumatized. Thinking that a victim can't be a victim if they didn't try to fight is a very shaming thing to say about something that you don't fully understand (and are thus very wrong about). Add on top of that the fact that victims often blame themselves for not fighting back and have a hard time understanding how they could have just frozen like that adds to the trauma. Hearing other people questioning how it could be rape if she didn't fight just makes it worse.


Let's say you're at a party and you go looking for the bathroom, only to be grabbed by someone and well, you know the rest… As that happens, you find yourself in shock, feeling like you're going to pass out or throw up and you aren't sure which one is going to happen first, meanwhile you can't seem to comprehend what just happened and suddenly nothing feels real. Emotionally, you're confused, terrified, overwhelmed, and already beginning to feel shameful and dirty. Disgusting, like you need desperately to take a shower but still just can't seem to make sense of what just happened. Your first thought isn't likely to be "hey, I'm going to go tell people what just happened to me." Out of the hundreds of people I've worked with, I can count on one hand how many people told someone immediately. The majority waited years before telling anyone. Even children don't often tell someone what has happened to them right away. We tend to hide things that hurt us, make us feel ashamed or dirty and we're often terrified that if we say anything, someone is going to tell us that it was our fault. So we just don't tell.

Many of the survivors I've worked with didn't tell anyone until they had a strong enough reason to brave the fear. First time moms suddenly experience terror that the perpetrating family member will harm their little one and so they tell.  A person has spent years running from the reality of their experience in the hopes that it will just go away and at some point realize that they will need help facing it in order to overcome it. So they tell. They experience a situation that has them so scared that they will be abused again that the terror of that prompts them to tell. I can't tell you the number of times a person told me that I was the first person they'd ever told about an assault that happened when they were a child.

People don't always tell their parents, their friends, or even their spouses. Parents who think, "Oh, my child and I have a great relationship, they'd tell me if that ever happened" are often floored to find out that it did happen and their child didn't tell them. It happens every day. I've experienced it more times than I can count.



Many, many, many of the people I've worked with never went to the police. Of the ones who did, that part of their story was often a part of the trauma we had to work through. Don't read this as an attack on police, it isn't. This is actually a symptom of a much greater problem in society be it police, friends, school professionals, uninvolved bystanders…Too often survivors are met with the assumption that they must have done something to deserve it. What clothes were you wearing? Why were you out this late, anyway? Oh, you were drinking? What did you expect to happen…From a police/court standpoint, the questions asked are often tinged with an element of blame. What were you wearing? Because the way you dressed might have been suggestive that you were looking for it. If you were drinking, you were obviously putting yourself in danger. Being out late at night is a stupid decision if you didn't want to be raped.

I asked AJ the other day, "If you were sexually assaulted do you think the question of what you were wearing, as a man, would ever be part of the conversation in court?" He kinda laughed and said, "I doubt it." And yet it is one of the most commonly asked questions by police, lawyers, judges, and even friends and family. For some reason, we still hold women accountable for their "role" in keeping men stay "pure."

Those I've worked with already struggle with feeling like what happened to them must have somehow been their fault and being asked questions like that in which the intention is to find a way to make it their fault is just another layer of trauma. When you add in the vast majority of rape cases are ruled in favor of the accused, there's no real reason to ask why most survivors never pursue justice. They know that doing so opens them to more layers of trauma, more pain, and a very low likelihood of justice. Most accused are let off. The ones who are convicted are often given light sentences. Take Brock Turner for instance. Or even Bill Cosby. A measly 2-4 years after drugging and raping women for decades? Sure, sounds like justice (that was sarcasm in case you couldn't tell).

People seem to start with the assumption that your memory of trauma must follow the same storage process that any other memory follows. Bad assumption.

When a person experiences trauma, their brain becomes overwhelmed and it often disrupts the storage of that memory. Parts of it may be very vivid; parts of it may be missing entirely. Sometimes those missing parts are randomly triggered with a simple everyday event, smell, gesture, facial expression…It's not uncommon for a person to remember distinctly what they were wearing but have absolutely no memory of how they got to the place where it happened. They may remember the kind of drink their friend was drinking but have no idea how the traumatic event ended.
Our brains are complex and amazing organisms. Often these gaps are our brain's attempt to protect us. The brain has determined that an experience is so overwhelming that it cuts out part of it in an effort to reduce the stress we experience from it. Unfortunately, that also contributes to the difficulty a survivor has in healing from the ongoing effects of that experience until the brain is able to organize the experience into a cohesive and adaptive narrative so that it can let go of what is no longer useful to us (like being triggered at the sight of a certain kind of drink, smell, sound, etc…or feeling sick every time the memory comes up).

Traumatic memories aren't stored like regular memories. It's almost like taking a story, cutting it up paragraph by paragraph and putting each paragraph in a different file scattered throughout multiple filing cabinets rather than having a summary of the whole story in front of you. You should expect that a traumatic memory is going to be spotty and many of the important details will often be missing.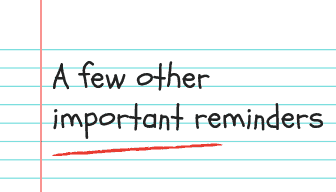 Every 98 seconds a person is raped. Conservative numbers say that 1 in 6 women have been victims of rape or attempted rape and some estimates put that number at more like 1 in 4. Chances are, every person reading those knows multiple people who have been assaulted whether they realize that or not. When we are discussing events in the media (be they these current events, past events, or the unfortunate ones we will likely experience in the future) it's really important to keep in mind that people are watching and may be affected by the way we choose to discuss current events. You may think you are only talking about some public figure, but the way you discuss it may be very triggering to someone else who has a painful story.

Our children and teens are watching and listening. Statistics show us that many of them will experience their own painful stories. If you want them to come to you for support and love, knowing that the tendency is for most to keep that pain to themselves, it is even more important that you watch the way you discuss rape and sexual assault in the media. You may think your kids know you'd never talk to them the way you talk about a case in the media, but in that moment of pain and shame I promise you that fear will be on their minds. Be careful what they hear and see from you.

Statistically speaking, false accusations of rape make up approximately 5% of allegations. That's about the same number of false accusations as any other felony crime. Meanwhile, 99% of perpetrators will walk away free.
Even if you don't believe someone's story, don't treat them as if they are lying or being manipulative. I've worked with so many survivors who have been publicly humiliated by friends and even family who have degraded them, blamed them, accused them of lying, name called them, and every other painful thing you can imagine. I can tell you that so often people are so consumed with thinking that they "know" what really happened and feel completely justified in picking a fight with someone they are convinced is lying that they never stop to ask "What if I'm wrong?" And end up hurting someone who has already suffered more than a person ever should.
I developed this idea that I wish people would adopt. It goes like this:

I'd rather find out that I was too nice to someone who didn't deserve it than to find out I was too condemning and shaming toward someone who didn't deserve it. No matter how confident you are that you "know," what if you are wrong?

I always welcome and invite comments. My only requirement is that we keep it respectful and safe for everyone. This blog will ALWAYS be a safe place because I will make sure of that. With that in mind, I'd love to hear your thoughts, experiences, questions, concerns…