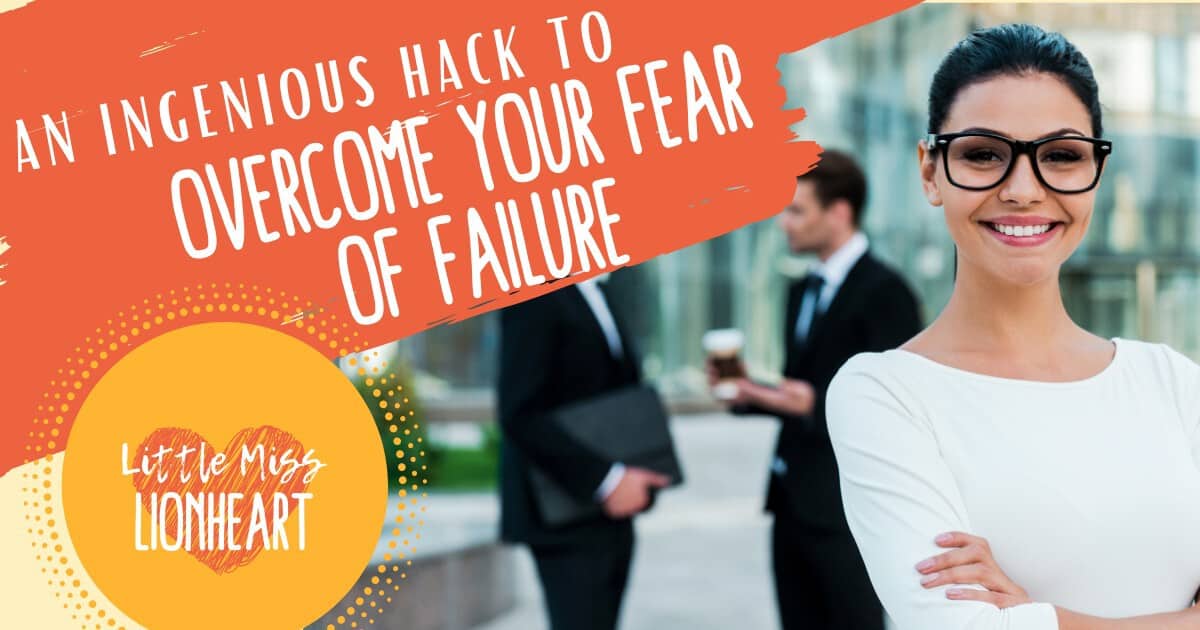 I've said it before and I'll say it again: You're mindset is often a big part of what holds you back in life. Your circumstances present obstacles, but your mindset is often what prevents us from overcoming them. One common mindset shift where most of us need help is in overcoming our fear of failure.
What happens when you think about doing something out of your comfort zone? For some, the fear of failure shuts them down before they even fully consider trying. For others, they get started but the fear of failure shuts them down at the first sign of problems.
So we quit. Or never start. Annnnnd, enter self criticism stage left.
It wasn't until I really started talking to people that I realized I look at things wildly different than other people. That's why I've been able to branch out and try difficult things…and actually accomplish them without getting into the mental and emotional weeds so to speak.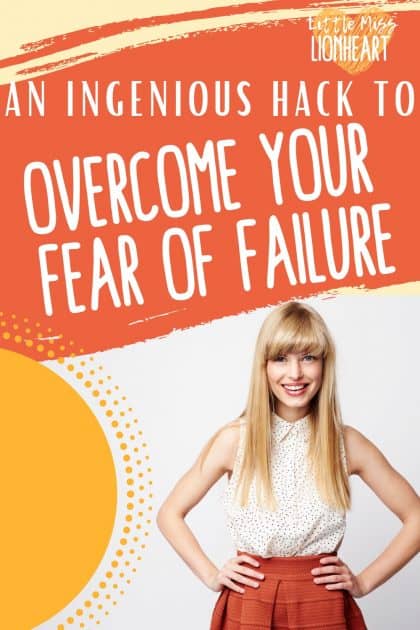 We'll get there in a minute…
Fear of Failure Becomes a Self Fulfilling Prophecy
Once the shaming self talk creeps it, it seems to only strengthen the fear of ever trying again. And, if we do bring ourselves to give it one more shot, we're more likely to give up as soon as it gets difficult. That same shaming self talk creeps back in to tell us that once again, we've failed.
Why did you even try? You know you can't do it. You'failed YET again and you should've seen it coming. How many times does this make, now? Apparently, you're stupid, too.
Ick, the criticism is a bit of a nasty monster, isn't it? And with self talk like that, who would ever risk it again?
So we leave on that painful, low note and assume we're failures and always will be. You've told yourself that you're a failure and in doing so, make it more likely that you won't try again or keep going when things get difficult.
Leading to another "failure," more shame, and the ever decreasing likelihood that you'll try more things outside of your comfort zone that could ever prove to yourself that you aren't a failure.
For most people, trying a hard thing becomes intertwined with identity. That's why we get the shame talk and why we see ourselves as a failure at the first sign of difficulty.
It's an indication that we've tied our self worth to the outcome. If I accomplish this, I've proved to myself that I am capable! But if I don't accomplish it, I'm ___________ (a failure, stupid, worthless… fill in the blank).
And that's why you panic when the hard thing gets hard.
Related: How to Overcome the Pretty Lies of Perfectionism
The Ingenious Hack for Overcoming Fear of Failure
Far warning: this hack is going to highlight my nerdy side. Don't judge me, okay?
I don't look at things this way. In fact, whether or not I have what it takes to accomplish the hard thing never even occurs to me. Not because I think I'm so great or some kind of magician, but because I start with a different assumption.
I start with the belief that if something is at least possible then, given the right resources, anyone can accomplish it. All I have to do is find the right resources.
That makes my identity out of the equation completely which enables me to continue pursuing hard things even when major obstacles get in the way. I'm on a mission to find the resource that will get me over the hurdle and I don't waste time or energy worrying about how the outcome will effect my self esteem.
The Experiment Framework
I have a framework that I developed to help this mindset shift. It helps take the "interpretation" out of outcomes. Interpretation being words like failure, capable, I am_____, etc….
I call it the Experiment Framework. And this is the part that is a bit on the nerdy side, but hey…whatever works, right?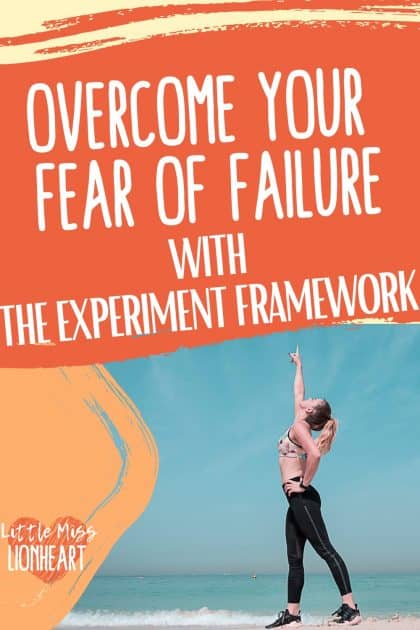 In a research design, you always start with a hypothesis. That hypothesis is the outcome you are looking for. If, by the end of your experiment, the hypothesis is confirmed, Great! You confirmed your theory.
If the hypothesis is rejected, it says absolutely nothing about the researcher behind the experiment. It project wasn't a failure or a waste of time. It was just an experiment. And, in fact, when the hypothesis gets rejected it can tell you so much more about what you were researching than you ever would have guessed. And it can lead to new studies that lead you all kinds of unexpected places!
If it's rejected, the researcher can take the information she learned and use it begin a new study.
It would be ludicrous to assume that a rejected hypothesis makes the researcher a failure. And it would be insane for a researcher to give up her career thinking that she's a failure just because her hypothesis was rejected. The outcome didn't meet her expectations. That's it.
I look at everything I do as an experiment. If the work I'm putting into something doesn't lead to the outcome I'm going for, I take the information that I discovered from that experiment and use it to start a new experiment.
Does it Work?
I've used this mindset shift to accomplish unexpected things. Despite having ADHD, I graduated with my Master's Degree. I went on at the age of 27 to start my own business despite having ZERO business knowledge or training. I grew that business to success in under a year and started a new one.
I'm not a magician. I'm not a genius. I don't have crazy connections or financial resources. I'm just not afraid to fail. And I'm a good problem solver. With those two assets, anyone can overcome the fear of failure.
Related: How to be a Creative Problem Solver
If you're not already there, the good news is that both are skills that you can develop if you put the time and effort in.
I use this hack and I teach other people to do the same. If it doesn't come natural to you, practice it. That means noticing when you're starting to go down the path of self criticism and bringing your mindset back to the experiment framework.
It may feel unnatural at first, but if you keep practicing consistently, you're mindset will begin to shift to this non judgmental/ non-self critical framework naturally.
And that makes ALL the difference in overcoming your fear of failure!
Connect with Me
If you weren't afraid of the outcome…If you weren't afraid to fail, what would you do?
Leave me a comment because I'm dying to know and I'd love to help you get there!