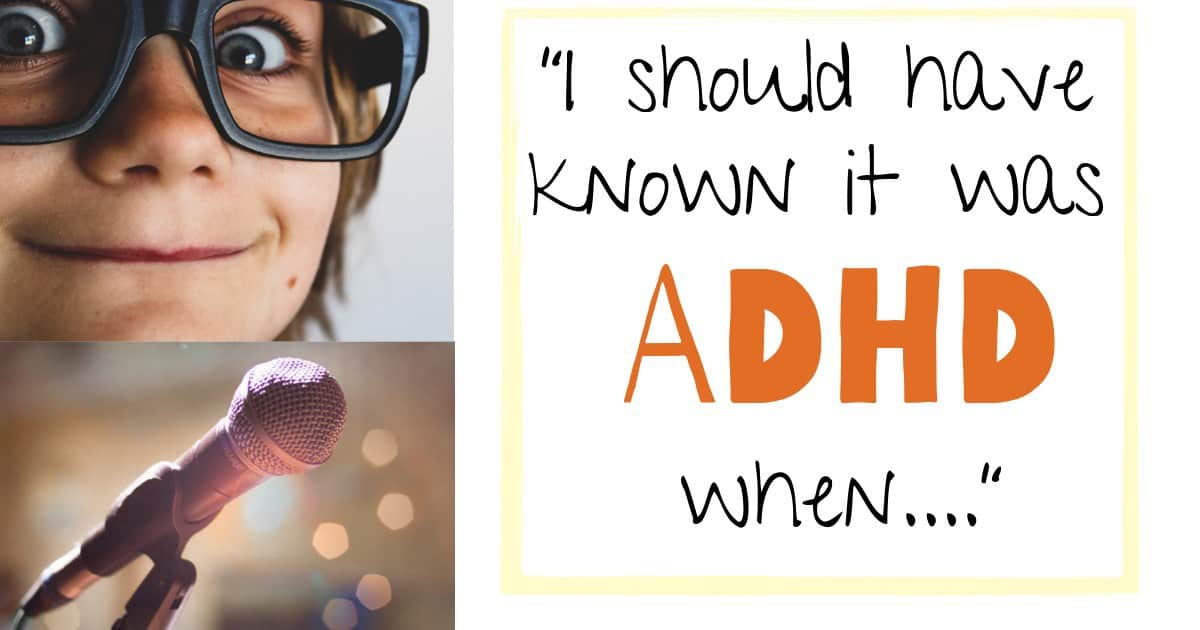 I've had ADHD problems since I was a kid, but wasn't diagnosed until I was 28 years old. Off and on throughout the years, I'd had passing thoughts and a few people ask if I had ADHD but ultimately I really had no clue.

Looking back though, I realize that these things [could or should have] alerted me. But in true ADHD fashion, I didn't notice them at the time.

In true Jeff Foxworthy Fashion…Drumroll, PLEASE!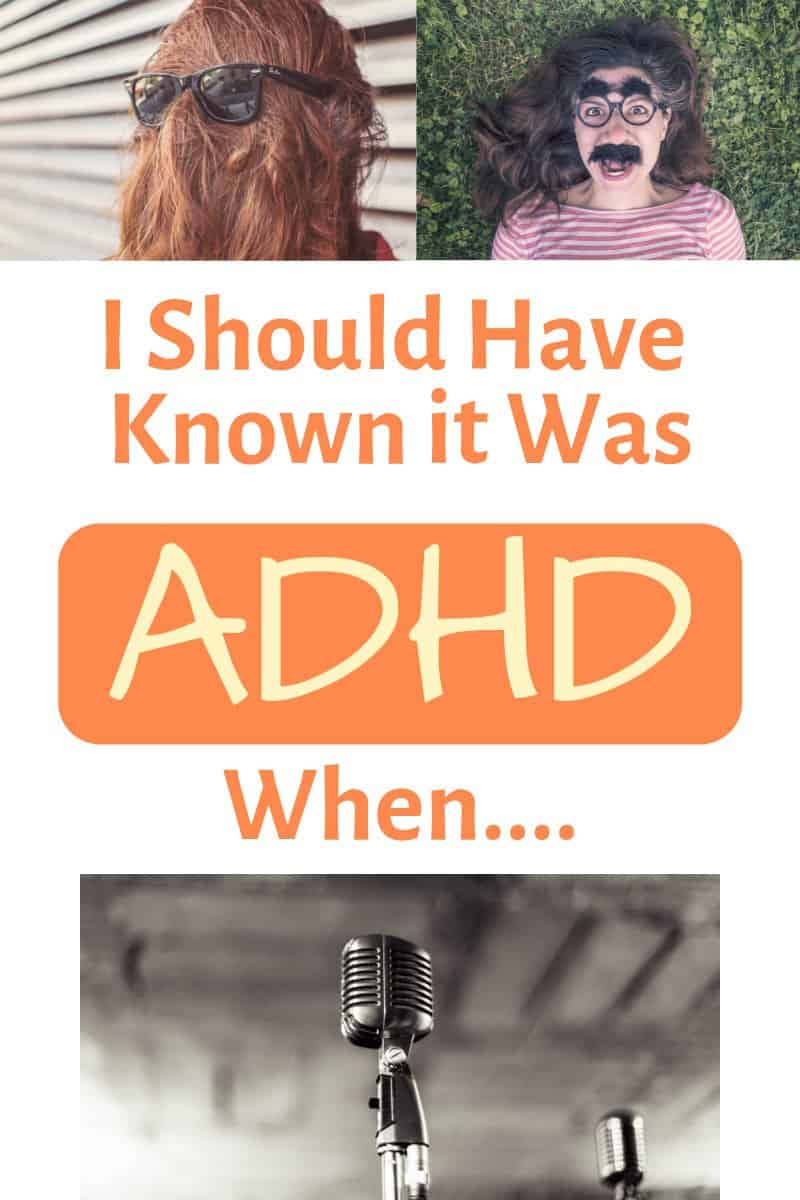 ADHD Problems with Driving
Car problems…
▶▶I got the reputation for being the person most likely to run out of gas while driving…because of how many times I've done it.

▶▶ The only car accidents I've ever been in were the result of me hitting a stationary object. Like the time I backed into a dump truck…
Tickets….

▶▶ The most common thing an officer asks me when pulling me over is "Have you been drinking? I noticed you swerving/driving at midnight without your lights on…" (For the record, I don't drink and drive. Just in case you were concerned ?).

▶▶ The only tickets I've ever received were for forgetting to renew my tag. One time I got two tickets for the same dead tag…
Directional Insanity…

▶▶ It took me 6+ months to figure out how to get to work without using navigation (even though the route only consisted of 3 turns).

▶▶ But I still had to use navigation to keep from missing any or all of those 3 turns while caught up in an interesting chain of thought.
And Just Plain Zoning Out…

▶▶ While getting gas, I forgot to remove the pump before attempting to drive away…The worst part of this was seeing the mix of horror and amusement on the face of a lady right in front of me watching it happen and realizing there was no change of this going unnoticed.

▶▶ One time when driving home, I accidentally took the wrong road. I didn't notice until I crossed the line into another state…

▶▶ I still get lost on roads I have driven daily for years.
ADHD Problems with Losing things

▶▶ I lost my phone in the couch and didn't find it for almost a year.

▶▶ I lost every tax document I received one year and didn't realize it until around April 10th…
ADHD Problems with Fire and Food
From bad…

▶▶ I burned the same pizza three times in a row. How, you ask? I kept adding cheese to cover the burned parts, then putting it back in the oven to melt. And then forgetting it again…

▶▶ I used to be a really bad cook due to misreading ingredients or getting distracted and turning my food to charcoal. FYI, when making boxed macaroni, the directions call for a quarter cup of milk and butter. Not a whole cup. Macaroni soup is just short of inedible.

▶▶ My friends no longer allow me near the lit candles at dinner parties because of my habit of tearing up napkins and using them to play with the flames.

▶▶ I accidentally blow up food in the microwave that there is no reason should even be able to blow up. Like hot chocolate for instance. No, it didn't just boil over, it actually blew up with a bang and everything.
To REALLY Bad…

▶▶ I left the stove on overnight. And all day while I was at work… ?‍♀️ A few times…

▶▶ I caught a potholder on fire while trying to cook and threw it across the room in panic. It was shear luck that it landed in the sink…

▶▶ I caught the grill on fire because I put marinated chicken (which had oil on it) on the rack and closed the lid…then forgot about it. It almost caught the porch on fire and definitely ruined the grill.
ADHD Problems with Paying Attention

▶▶ My husband gave a toast as the best man at his brother's wedding. I didn't notice that in said toast he kept calling the bride by my name. I learned about it when people started teasing him about it. Lucky for him, I thought it was hilarious.

▶▶ I noticed that one of the neighbors had mowed a smiley face into their lawn only to be told that it's been that way for the last 4 years and I was apparently only just then noticing it.

▶▶ A tree fell in front of my car and it took me three days to notice it. People around me were even commenting on the tree (and I heard them!) but I still didn't notice it.

▶▶ My friends get annoyed me just about every time we play a game because I don't pay attention to when it's my turn. Games you play with me last way longer than they should.
ADHD Problems with Mess

▶▶ The shear number and extent of messes I've made (ahem…make) due to overlooking obvious things. You know, obvious things like making coffee without putting the pot in place to catch the drip…There was coffee everywhere.

▶▶ My (then fiancee) and friend cleaned out my car before I got married and I still haven't lived down the stuff they found hiding there.
Thankfully, I've learned some ADHD friendly home organization strategies that have helped with some of these problems!
Learn to Let Go of the ADHD Shame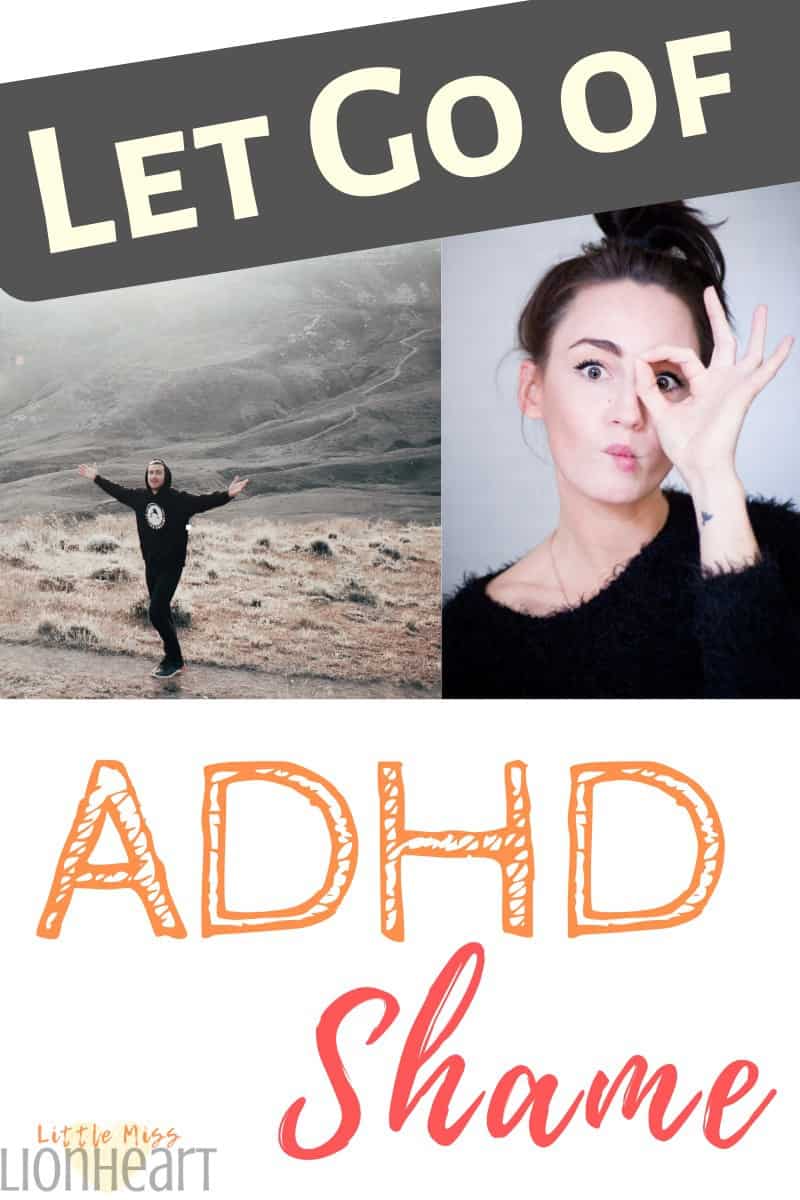 It's easy to feel shame with the ADHD problems and all of the foibles we experience. Especially when they upset other people in our lives. It can be hard to move on.

To combat shame, I've learned the art of enjoying the humor in my fumbles. Finding humor requires that a person actively works to separate who they are from the mistake that they made.
It requires you to see the situation from an outside, more objective perspective–one that sees the action as an action and not as a definition of your worth.

Doing this, especially at first, isn't easy for anyone. It takes time and consistent effort to make this shift but it's definitely worth it.
It's the difference between being able to enjoy yourself even in your foibles and feeling ashamed of yourself.

The "Upsides" of ADHD
We all need balance. Here are a few awesome things that ALSO could have alerted me that I had ADHD.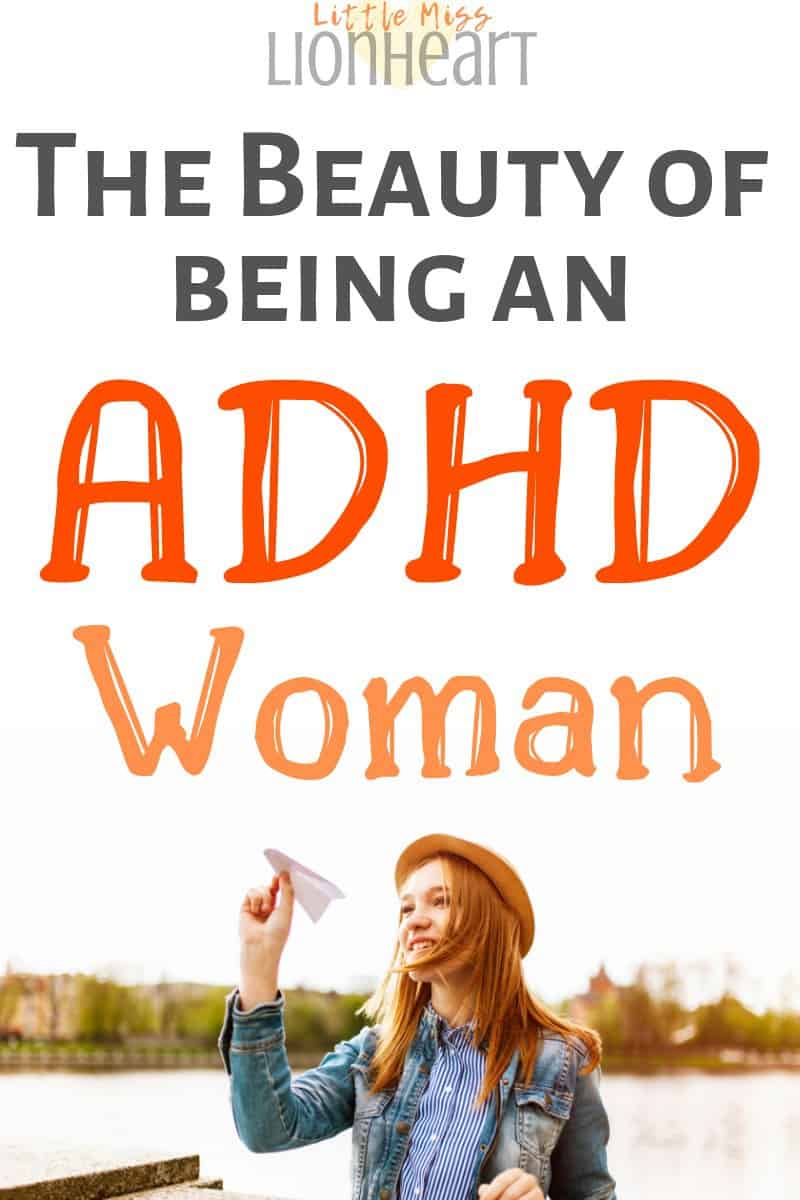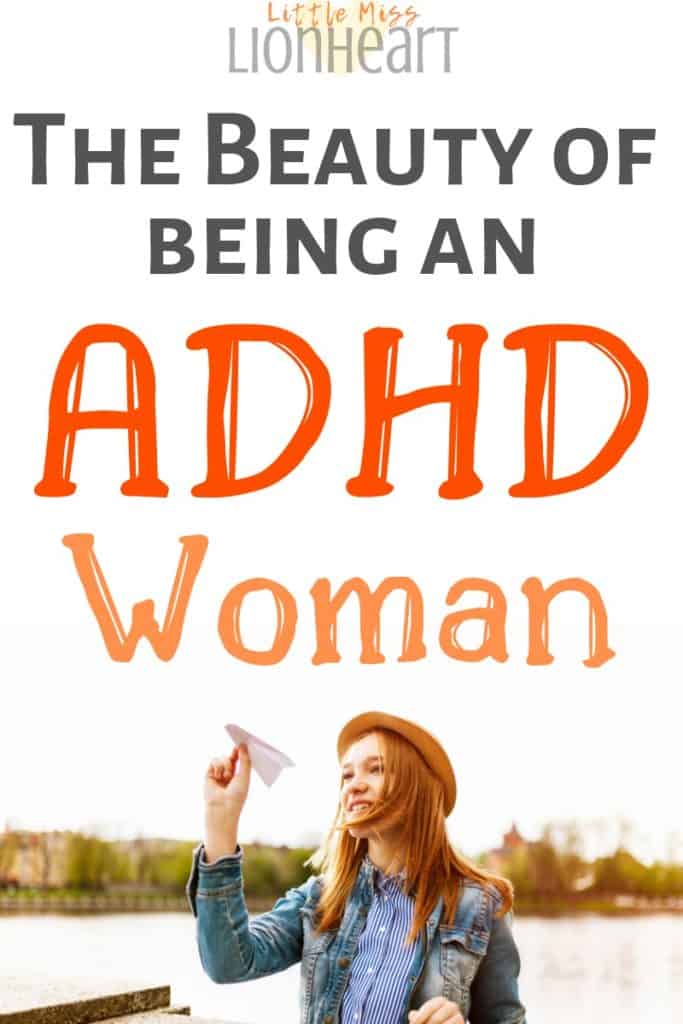 Creative

▶▶ My creativity has benefited me on every human level. Everything from writing, painting, and music to creative problem solving–being highly creative is ALSO an ADHD thing.

▶▶▶ I surprise people with my ingenuity. I've made work arounds to barriers I've faced rather than letting them conquer me.  As ADHDers, we are commonly nicknamed The Innovators because of this trait.

▶▶ The constant thoughts and the struggle with impulsivity means that I have moments of pure comedic genius. Another strength among ADHDers.
Turning Struggles into Strengths

▶▶ The longstanding experience at losing things has made me a pro at finding things–my things and other people's…Many ADHDers can relate.

▶▶ Even though I can get "obsessed" with random things, I also hyperfocus on things that are really important like seeking justice. That hyperfocus (common to most of us) means that we don't let it rest until we've made a way where there is no way.

▶▶▶ I can't bear to see people suffering. The struggles we have can deepen our empathy. That with the desire to please the people we care about adds up to being pretty generous human beings.
Business

▶▶▶ At the age of 27, I started my own business. ADHDers are often willing to take risks that scare people and we're more likely to be self employed than other people.
Some of the biggest companies were started by ADHDers, like Ingvar Kamprad (Ikea), David Neeleman (Jetblue), Richard Branson (Virgin Group), Paul Orfalea (Kinko's), and so many more.

▶▶▶ I can be persuasive with that empathy, passion, and humor rollin' around.
---
If you've found that you related a lot to the first list but don't see yourself in the second list, I'd like to propose a couple of theories as to why.

---

▶▶ You're still struggling so much with the barriers of ADHD and defining yourself by your mistakes that it hasn't left you much time, energy, or mental space to recognize strengths that may be hiding underneath all of the challenge.

▶▶ You're too critical of yourself and unable to see yourself clearly. If you looked at that list and thought that "will never be me", chances are your self esteem has taken a pretty big hit and you aren't seeing yourself objectively.
We're all different and won't relate to everything exactly the same way.
You most likely have a combination of some of these traits plus others that are unique to you and make you awesome. Allowing yourself to recognize and value the strengths that you have help counter the shame from our ADHD problems.
This list is just a jumping off place. Use it to inspire you to identify your unique positive, whether on this list or not.
When we can let ourselves validate our strengths and appreciate them, it can help us in the fight to find humor in our foibles rather than define ourselves by them.
You are so much more than the fumbles, the mistakes, and the embarrassing moments. Don't let yourself get deceived into thinking they make up your identity. They don't.
Interested in Exploring More about your "upsides" of ADHD?
Check out this ADHD home course through Udemy on managing your ADHD positives. It helps you learn to maximize the potential positives of ADHD and minimize the curse part. It's highly rated and well done. Enjoy!
What ADHD problems could have been signs to you before you found out what it was?