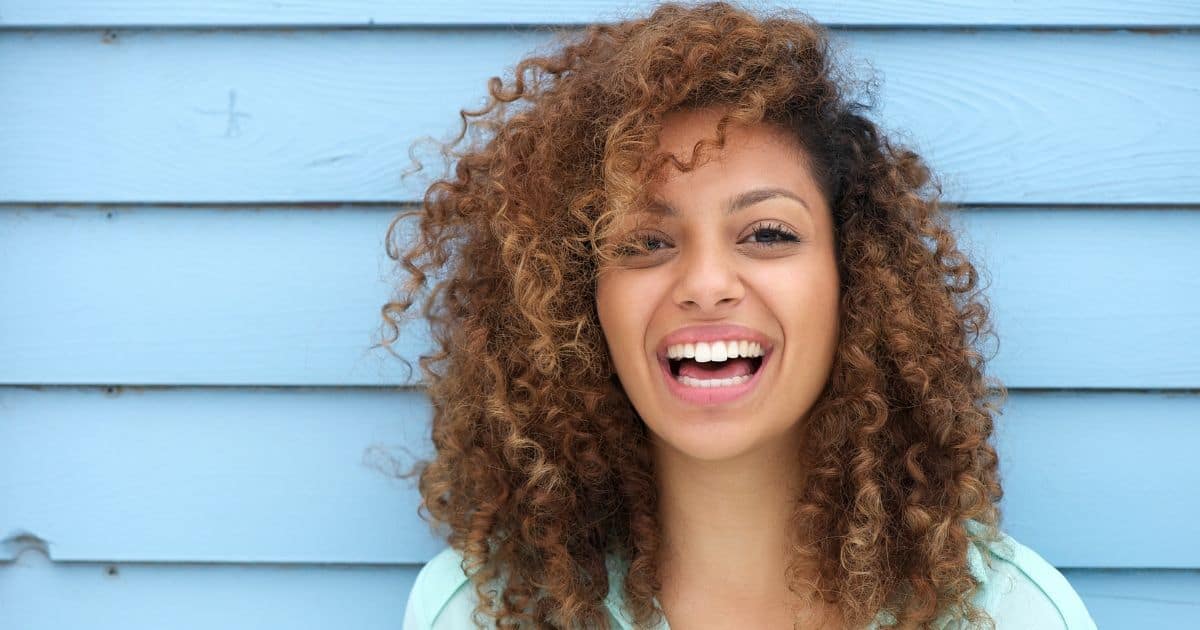 When we're wishing life were different, better, happier…we often don't think about how we can be more positive. Instead, we go on the hunt for things or people that will just take it all away. But learning how to be more positive really can change your life. Thankfully, my friend Lachlan Brown from Hackspirit has 5 secrets that can help!
5 Scientific Ways to be More Positive That Actually Work!
By: Lachlan Brown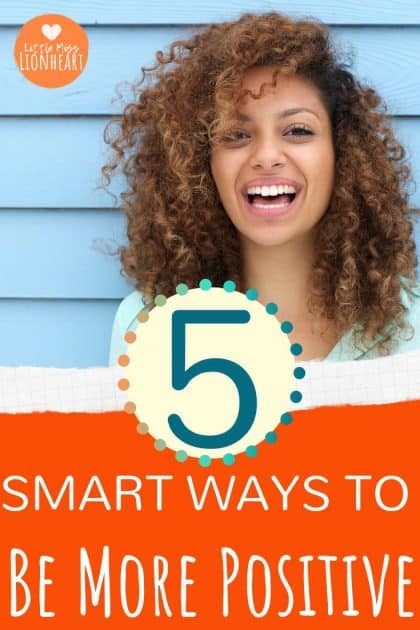 Looking to improve your life and want that magic pill that is going to change everything?
Let me know when you find it, please!
Thankfully, there are many things you can do to improve your life right now. Simple, easy changes you can use on your own to make a big difference in your life, no magic needed. Learning to develop a more positive mindset, is one of the big ones.
A lot of people think they need to make massive transformations and stick to them like glue in order to see the positive effects, but the lasting results come from small conscious, practiced, and mindful actions.
Here are 5 small but mindful secrets for how to be more positive that you can use right now to make a big difference in your life!
These are the tried and true ways that research shows us we can be more positive, which in turn, helps us feel happier. They aren't always easy, but they are worth the effort!
1) Develop and follow a mantra
When you feel stuck, it helps to have a saying that you can repeat to yourself to keep you focused and get you through the tough times.
Research has suggested that a personal mantra (a phrase you repeat to yourself) may help you counter negative thoughts or feelings.
According to the research:
"The pattern of neural activity that constitutes your silent thought becomes easier to conjure over time and becomes increasingly effective in countering negative thoughts or feelings."
Personal mantras can help you stay focused on your goal and remind you of why you started on your journey in the first place.
It also helps to have a saying that you can rely on even when you are flying high and feeling good.
Whether you are trying to lose weight, start a business, get a promotion, or you just want to feel happier on a regular basis, a personal mantra can help you develop a positive mindset so you can keep going and create the life you want.
Try something like, "I can and I will" as a starting point. It's nondescript, but will lift your spirits when you are feeling stuck.
Related: 15 Rules Every Woman Should Live By
2) Swap out your vocabulary
Another thing you can do right now to start feeling more positive and change your life is to change the words you use to describe yourself, your situation, and your surroundings.
In Andrew Newberg, M.D. and Mark Robert Waldman book "Words Can Change Your Brain" they write: "a single word has the power to influence the expression of genes that regulate physical and emotional stress."
The authors suggest that if we get in the habit of using the right words, we can transform our reality:
"By holding a positive and optimistic [word] in your mind, you stimulate frontal lobe activity. This area includes specific language centers that connect directly to the motor cortex responsible for moving you into action…And as our research has shown, the longer you concentrate on positive words, the more you begin to affect other areas of the brain."
It can be tough to change the words you use, but with enough effort, you'll slowly change your brain and conversely, your outlook on life.
If you are always saying that you hate your apartment, you won't invest time or money into making it better.
However, if you start walking around saying how much you like your cute, little apartment because it's cozy and is all you need, you'll start to see it in a different light.
When you use optimistic and positive language, it will flow down into your actions as well.
3) Pay attention to your thoughts
Mindfulness is a great way to improve your life, but it does take practice. You need to learn about yourself and the thoughts you use, which is not always easy.
Neuroscience suggests that the brain is not designed to be happy, but rather, to survive.
So while we may not be able to change our thoughts directly, we can stop identifying them.
Specifically, by using mindfulness, we can observe the mind and take a step back from it without believing it.
However, one thing you can do starting today to live a more positive life is pay attention to the words and thoughts that your brain defaults to.
You might automatically say something just because you've been saying it your whole life, but is it still true?
What was true of you yesterday might not be true of you today. Ask yourself if your thoughts are fact or fiction. Ask yourself if these are the thoughts you want to have right now?
You don't need to change the thoughts – another common misconception about changing your life – you just need to be aware of what comes up for you when you think certain things.
Explore the thought and question its validity. If it's not true, let it go.
Perhaps Eckhart Tolle says it best:
"What a liberation to realize that the "voice in my head" is not who I am. Who am I then? The one who sees that."
Related: How to Practice Mindfulness When You Have ADHD
4) Practice gratitude
Gratitude can change your life in numerous ways, but mostly, it will help you see the silver lining in a storm cloud from a hundred miles away.
Many studies have suggested that people who consciously count what they're grateful for tend to be less depressed and happier in general.
When you practice gratitude, you'll see that not everything that happens to you is a bad thing, and you'll be able to find the good in even the worst circumstances.
It also helps you to feel happier about your life the way it is right now because when you look around, you'll find all kinds of things to be happy about.
You don't need to change much, except your perception of life, in order to live a better, happier life.
You can start practicing gratitude right now by saying one thing you are happy about in your life.
What you'll find is that over time, the more you practice gratitude, the more you have to be grateful for.
A technique I find particularly helpful is to write down 3 things I'm grateful for every day when I wake up.
It can be something as simple as a great cup of coffee. Whatever it is, there's something to be grateful for.
5) Be kind to others
One of the secrets to living a better life is to not focus on your life at all, but to focus on the lives of others.
Research has suggested that doing good for others doesn't just feel good, it improves your mindset, too. And it can help your stress levels!
Related: Actually, Sometimes Stress is GOOD for You!
Give yourself to other people with your time, money, energy, advice, insight, teachings, and friendship.
Being a friend is a great way to bring positivity into your life. If you have something to share with the world by way of teachings, share it.
Volunteer your time to help others and your community. When we are working to improve our lives, we think that it needs to start with our lives, but you can get a lot of joy and meaning from helping other people improve their lives.
In Conclusion
If you want to improve your life, start by implementing a plan for each of these five positivity secrets today.
They can all be something up pick up and do when you are feeling low or uninspired by life. Remember that you have the ability to see the good in all things and when you turn your focus to the thoughts that are serving you, you'll feel like life is changing for the better.
There's no need to rush.
This lull you are feeling is also part of the human experience. It's okay to feel down sometimes. It's all part of the process.
Related: Having a Bad Day? It's Okay Not to be Okay
What do you do to be more positive? Drop a comment!
And make sure you check out Lachlan's book The No-Nonsense Guide to Using Eastern Philosophy for a Better Life.