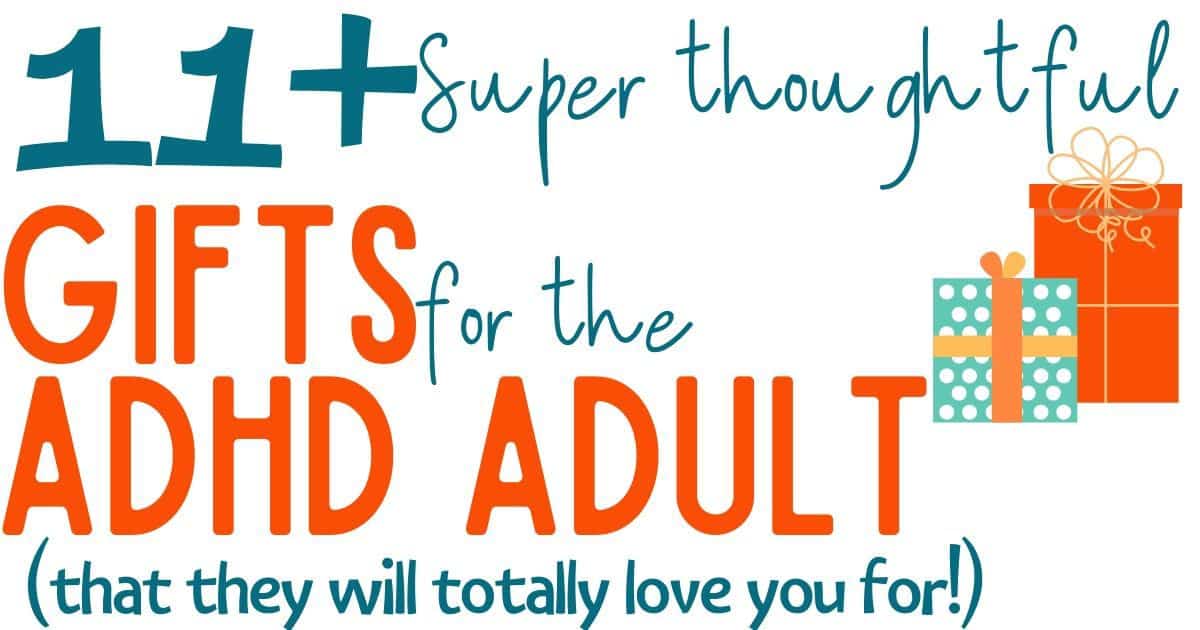 Disclosure: This post may contain affiliate links. If you order through a link, I recieve a small commission at no extra cost to you. Thank you for supporting Little Miss Lionheart!
What gift do you get the ADHD adult in your life? You know, the one that can't ever remember what they want for their birthday or the next gift giving holiday? If you've been scratching your head with this question, make sure you bookmark this page.
If you are the ADHD adult and you're looking for gift ideas to ask for or just some great tools to improve your symptoms, bookmark the page. And maybe take a picture of the things that jump out at you to go ahead and save or send. You know, for your future reference when you need it!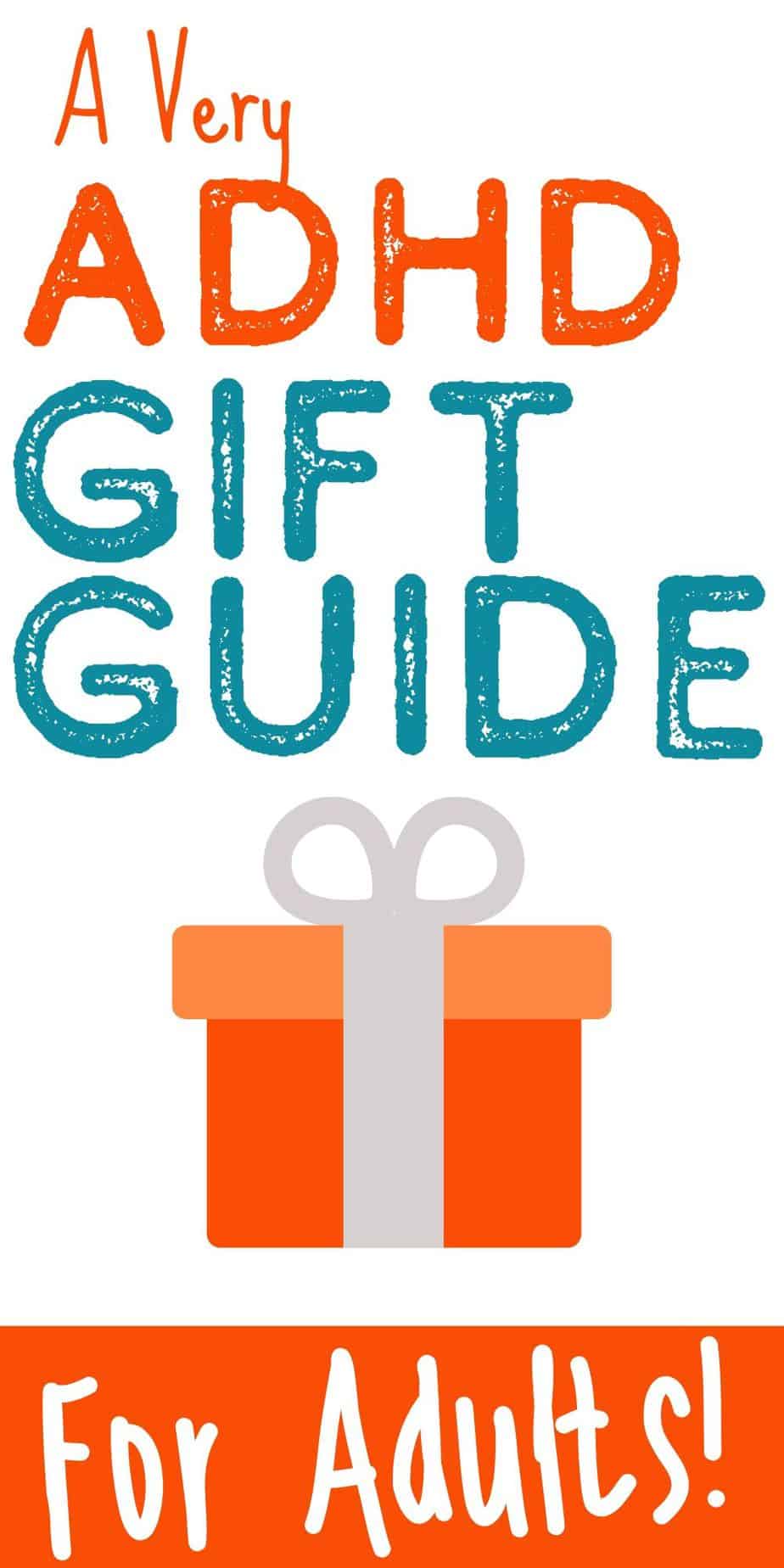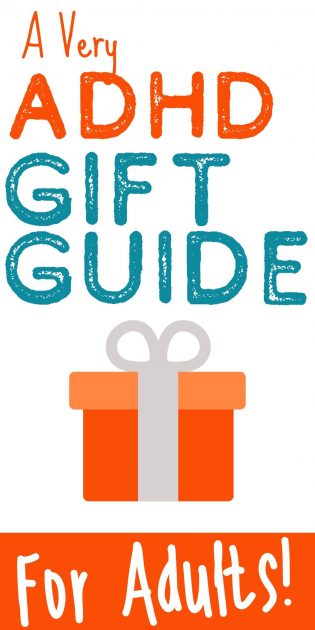 9 Gifts for ADHD Adults that Show You Really Get Them!
When you have ADHD, a healthy diet is one of those things that can help improve your life and symptoms but many of us really struggle with meal planning. It's boring, it requires some amount of organization and planning. We all know that's a task we ADHDers are not good at.
1. The Gift that Means We Don't have to Cook (or Meal Plan): Freshly
Meal kits are an gold for Adults with ADHD. It's so much easier to look through pictures and choose a few things that stand out to us than to go through the entire meal planning process of looking, figuring out which foods, trying not too get too much of something that we're only using a tiny amount of and the rest will go bad…
Uhg.
Some meal kits still have you prepare the food yourself. But freshly not only takes the meal planning off of her plate, it also takes on the cooking, too. You pick the meals you want, they come straight to your door already prepared. This is especially good for the ADHD person who not only hate meal planning, but also isn't a fan of cooking. Freshly takes both off of her plate.
Click here to check out Freshly and get $40 off

When she's not stuck in overwhelm of planning meal and cooking food (or stopping by fast food every other day ?) she's free to use that time for other things she'll enjoy SO much more which is what makes this a perfect and thoughtful gift for adults with ADHD.
2. Instacart and eMeals are a Great Gift Combo for ADHD Adults Who like to Cook
Meal delivery is a great option, but can also be a bit costly and may not be the right fit for everyone. Some people with ADHD actually like cooking.
Need a gift idea for adults with ADHD that actually want to make their meals? Combine Instacart and eMeals for the perfect gift. It takes the guesswork and planning out of the process of cooking (which takes the overwhelm out!).
eMeals is a service that does meal planning for you. It's perfect for people with special diets, too! It has options for healthy meals for diabetes, those practicing low carb or Keto diets, and it even has Gluten Free and vegetarian meal plans (which makes my little GF veggie heart oh so happy!). You pick your meals and download your grocery list and you're all set.
Instacart is perfect to save even more time. Just send your eMeals grocery list to the instacart app and you can get your groceries delivered and skip the store altogether. This option, even though it costs money, I've found actually ends up saving me money because I can finally avoid those impulse buys that get me in the checkout lane.
Try eMeals plus grocery delivery with Instacart!
In some areas, Instacart even delivers Starbucks. When that comes to my area, I'm in so much trouble. I'm gonna need one of ya'll to cut me off…
3. Amazon Cleaning Might be the Best Gift of All for People with ADHD
Most of us pretty universally hate cleaning. There are rare exceptions and I don't get those people (but also secretly envy them if I'm being honest). Being messy is often a big part of life with ADHD and cleaning is something most of us dread and don't get around to enough. Yet, having a clean and organized environment is often really helpful to us and something we want. It's a viscious cycle.
Amazon Cleaning Services is a great gift because it helps stop the cycle. It allows us the freedom to forgo the overwhelm, dread, and frustration with mess and still have the benefits of a clean, more organized environment. And we are free to pursue things that we enjoy and tend to be better at, which is the icing on the cake making this a beyond-perfect gift for people with ADHD.
Check out Amazon Cleaning Services and Get a Free Estimate!
I'll be honest, this is one I'm particularly hoping for. Cleaning is the worst and there are so many things I find to avoid it. And yet, having a clean, organized environment can actually help your mental clarity and health. If you're reading this, Mom, I may forget to mention it because, well…ADHD…but THIS.
*Disclaimer: how you present a gift like this matters. I recommend something like "Cleaning sucks and I thought that a gift that took it off your plate would free you up to do more things you LOVE!" Just make sure it doesn't come across like "Your house is nasty and you obviously need help getting it clean."
4. The Weighted Blanket helps with Everything
Okay, everything might be a stretch. But not by a lot. I love my weighted blanket. I bought it over a year ago and it goes with me just about everywhere. It's helped to improve my sleep. When I'm anxious, it helps calm me down.
My husband even uses it when his Restless Legs condition is flaring up It works like a charm for him but I don't like sharing so he's getting his own for Christmas!
It might be placebo effect but it feels like I can even focus a little better when I'm using my weighted blanket.
They can get expensive and I'm really picky about my expensive purchases. After doing a bit of research, I settled on the Good Knight Weighted blanket. It's not as expensive as other weighted blankets and it's held up to my accidental abuse for the last year+ and is still going strong. It's one of my top gift recommendations of all time.
Back when I was doing internships for my Master's degree, I worked at a pediatric therapy clinic. They had this chair that I was completely in love with. I obsessed over this chair. I sat it in, acted like a complete idiot but definitely focused better and could stay much more engaged in conversation with my coworkers.
After I left that clinic I started looking for that chair online. I looked for it for YEARS and finally found it on amazon.
Research has shown that alternative seating can really help people with ADHD to focus better. It's often used as an accommodation for kids with ADHD at school but as adults, we often don't think of using it for ourselves. YET when we do, we're often surprised by how helpful it actually is.
The Turnstone Bouy Stool was so awesome, I didn't stop looking for it for 4 years. And while I haven't told Mr. Lionheart this, I'm going to buy it for myself if he doesn't get it for me for Christmas! ? Shhhhh….
It comes in a ton of different colors so you can customize it to fit your style. It swivels and rocks which makes it the most fun chair I've ever used. All the options for movement make it the perfect alternative seating choice in my humble opinion.
6. Good Shoes that Transition Between Work and Play: Keen Cross Strap Laceups
We know that exercise is really important for anyone, but especially for those of us with ADHD. Few natural ADHD strategies have shown any evidence of effectiveness, but exercise is one of them. As ridiculous as it might sound, one of the things that often prevents me from exercising is the need to change shoes and plan to have my tennis shoes. Blah blah blah…
I found these keen shoes a while back that are cute enough to work in but comfortable and supportive enough to walk and play in. They were the perfect tool for overcoming the barrier that the "extra step" in needing my tennis shoes created. Taking a walk on my lunch break happens more frequently with these shoes. Being more active in general is more likely for me when I wear these shoes.
Although they are an unconventional recommendation in a Gift Guide for ADHD adults, they actually make a really thoughtful present and a great tool to help her get more exercise in. And who doesn't love a cute, comfy pair of shoes?
The come in a few different colors to choose from, too.
7. A Gift to Indulge the Curiosity and Creativity in the ADHD Adult: Adults & Crafts
Novelty and changing hobbies often comes with the territory of having ADHD. We can get really interested and involved in something and in a week or two, we're ready to move on to a totally different hobby. That can get expensive and lead to a lot of clutter.
The Adults & Crafts Subscription Box is a great way to indulge our creativity and love of all things new and interesting without the usual problems with expense and an abundance of art and craft supplies.
Some of the coolest past crafts have been making lavender oatmeal soap, the hanging terrarium, ink dyed coasters, a birchwood bead chime, and custom mugs! This is a fun and unique gift that embraces novelty, which is perfect for us ADHDers.
8. A Gift to Capture her Best Ideas: Aqua Notes
Adults with ADHD often have really creative, wonderful ideas (or at least sporadically remember appointments and obligations) but a poor working memory. So what is thought of or remember is very soon lost if it's not captured. And who doesn't have their best ideas in the shower?
Aqua Notes is a waterproof notepad and pencil that sticks to your shower wall so you can capture those great ideas before they are gone. I decided not to wait for someone to buy this one for me–I bought it for myself.
Otherwise, in order to hold on to those great ideas (or in my case, those necessary to do list items I suddenly remember that I've forgotten again), I end up having to sing or chant the thought to myself over and over until I'm done in the shower and can finally act on the thougth or write it down.
Now I can just write it on my aqua notes pad and keep letting my brain do it's creative thing. No more stupid songs required. ?
9. Amazon Alexa is the Personal Assistant for ADHD Adults
It's amazing to be able to call out to this personal assistant and tell it to do something for you.
"Alexa, reorder dog food from Amazon."
"Alexa, add almond milk to my grocery list."
"Alexa remind me to pay the light bill when I get home from work."
Instead of just trying to remember or writing it down somewhere and then losing the paper it was written on, she can call out to Alexa. It's like having a personal assistant who can remind you to do things or even do some tasks for you (like ordering).
ADHD makes it difficult to remember appointments, obligations, or even to do basic tasks done everyday (like taking her medication or brushing her teeth). Alexa is a huge help in keeping her organized and on track.
I use the Alexa Echo Dot. It does everything I need it to. But if she would really like to sync Alexa with a smart plug that can turn off the stove for her should she leave it on again, you might want to spring for the Alexa Echo Plus. With it's Smart Home Hub, it's capable of more. For a basic personal assistant, though, the Dot is still pretty awesome.
10. A Planner Proven to Increase Productivity: Panda Planner
Yes, such a beast really does exist. The Panda Planner is the perfect planner and gift for people with ADHD. It has areas that help her prioritize and set her goals and it even comes with booklets covering topics like how to be more productive and how to stop procrastinating.
I'm in love with this planner. I tried bullet journaling and loved the idea but keeping up with the pages didn't happen, if I'm being honest. When I saw this planner, it was exactly what I was trying to do with my bullet journal except I didn't have to create and recreate the template.
I'm not sure how long this coupon code will last so use it while it does! Use Code BLOG25 to get 25% off a planner!
11. Reader Recommendations: Gifts for People with ADHD FROM people with ADHD
I love my readers! Here are some of the products they love in case you need more ideas.
Aimee S.: Fitbit Versa Lite. "…I pick up my phone less often to get distracted, and setting timers for things is easy. Plus, I have alarms set to give me a 5 minute warning for when I need to leave the house, and then a 'leave the house now' alarm!"
Nicollette T: She seconds Amazon Echo Dot recommendation. "I love the shopping list feature. I can finish the salsa and yell at Alexa to put it on the list before I forget!"
Becky E: For iPhone users, Becky recommends the Apple Watch for setting timers and reminders!
Carol C: "A big tote bag with different size zipper pouches to keep like items together."
Rachel D: A discrete fidget toy. Rachel loves her fidget cube but also says that options that double as jewelry make a great gift!
Kathy F: A meal planning service like eMeals is something she seconds, "I'd totally be down with that!"
Nina F: Recommends a pill bottle to help remember to take ADHD medication. "Every time you put the cap on, it restarts the clock. So helpful for figuring out if I already took my meds today."
Jenny A: "Love my Time Timer when I'm getting ready to leave the house!"
Jennifer S: "I need one of these!" I'm guessing it's to help when the phone is distracting her from getting things done because that's exactly why I need it!
Connect with Me!
These gifts for people with ADHD can be a huge help and a joy to use. And they are pretty thoughtful to give! If you have other gift ideas for people with ADHD, drop them in the comments! If you ARE the adult with ADHD, share what gift you hope to receive.
Related Posts to Read Next